https://www.theblaze.com/news/college-professor-says-he-may-lose-job-over-speaking-out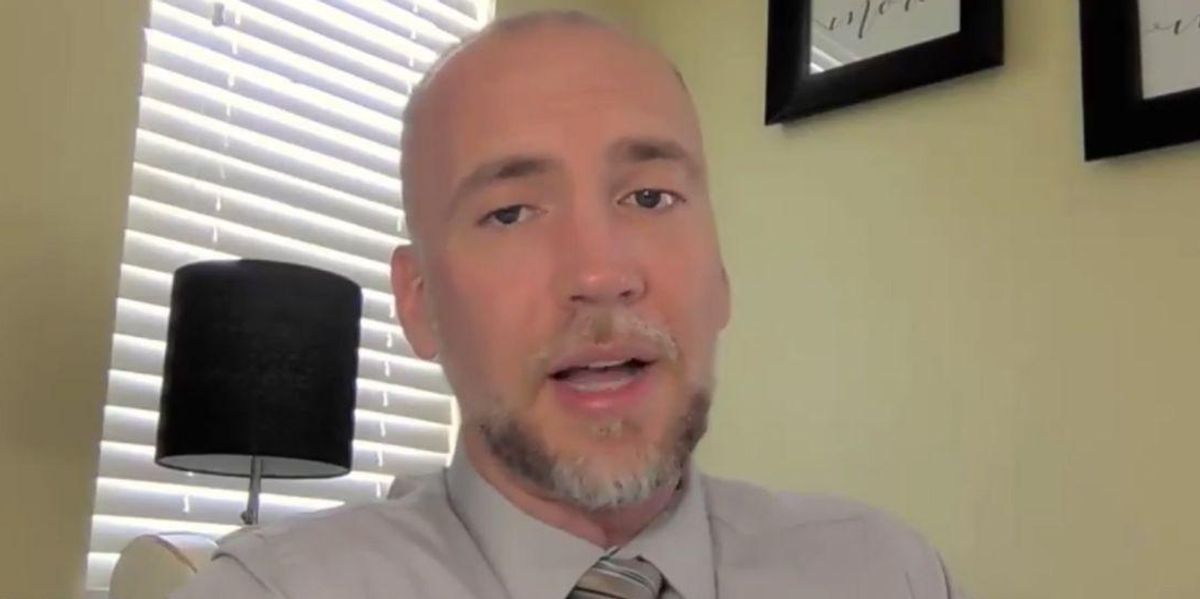 A California college professor expressed concern that he may lose his job over false accusations that he engaged in racism and hate speech following comments he made against the school's "radical" racial equity initiatives during an October campus diversity committee meeting, Fox News Digital reported.
According to tenured Bakersfield College history professor Matthew Garrett, the misconduct allegations against him were "completely fabricated" and already cost him his position on the committee.
Garrett explained that during a college diversity committee meeting in October, he and other faculty members of a free speech coalition were targeted by left-leaning members who fabricated allegations against them for asking questions.
Following the campus meeting, the administration sent a notice of unprofessional conduct to Garrett, accusing him of causing "real harm" to students. As a result, he was immediately removed from the diversity committee.
One professor admitted that she did not want a diversity of opinion on the committee, Garrett claimed. He stated that another member alleged that free speech was a "conservative ruse."
"So the person doesn't believe conservatives should be able to speak and if they do speak they should be able to be disciplined?" Garrett questioned.
Garrett told Fox News Digital that the college had undergone "radical" changes within the past several years, which have caused "growing campus frustrations." He noted that some of his fellow faculty members thanked him for speaking up about the controversial changes.
According to Garrett, critical race theory and other racial equity initiatives have spread throughout the college and weakened academic standards. He argued that the college places social programs over academia.
"Our campus has been really radically transformed in the last two years or so," Garrett explained. "In the last two years, we've adopted critical race theory, diversity training, implicit bias training, micro aggression trainings. We've adopted racial quotas and preferences, affirmative action-type behavior, we've adopted racially segregated classes, we've adopted mandated masks, compulsory vaccines, and location tracking software. We've got funding going to propaganda webpages you can track through grants."
In response to the administration's accusations, Garrett filed a lawsuit against the school in 2021.
His attorney, Arthur Willner, told Fox News Digital, "The district's notion that students and faculty members have a right not to be offended, and not to hear ideas that they find disagreeable, somehow trumps the First Amendment rights of everybody else."
Garrett speculated that the retaliation against him would "get much, much worse."
"I expect to have many more false allegations, many more nasty articles in the newspaper alleging various misconducts," he stated.
"None of us want to be unprofessional or disruptive or troublesome. That's not the goal. The goal is to facilitate open discussions and make sure other faculty know they're allowed to ask questions, that they're allowed to question policies they disagree with," Garrett added.
Willner called the claims against Garrett "demonstrably false" and noted that the accusers provided no evidence.
"At the December 13 public meeting, several individuals falsely accused Dr. Garrett by name, and Professor [Erin] Miller by implication, of engaging in racism and hate speech at an earlier diversity meeting on campus. Not surprisingly, none of these individuals offered any actual evidence in support of these demonstrably false claims," Willner stated.
Fox News Digital reported that the Bakersfield College administration did not reply to a request for comment.
Like Blaze News? Bypass the censors, sign up for our newsletters, and get stories like this direct to your inbox. Sign up here!